I have always been a person who was on music from everything to hip hop to acid Jazz. I had two radio shows in college and DJed parties as well. With that being said people always ask me about what's hot in music and where is the good stuff nobody really knows about. As much as I am a hip hop head I have even more of an appreciation for the R&B/Soul genre. I have realized that there are so many slept on artists. I think one of the most slept on artists of all time is Alexander O'Neal(hence the title video for this post. Since there are so many great Soul artists who don't get their due props. I decided to myself. This list is in no way dissing artists such as Beyonce, Trey Songz, Usher, and Rihanna but more of showing that there are more great soulful artists in the industry besides the ones that are pushed through mainstream outlets. In a earlier post "Music It's Really Your World" I talked about how today we have can  choose what music we take in. So, without further ado I ask you to take some time out and checkout some of these artists you may find a new favorite artist…
Teedra Moses
Anyone that knows me knows my distant crush on this R&B songstress and it's for good reason. Teedra Moses came on the scene writing for many artists but crashed on the scene with 2004′s critically acclaimed Complex Simplicity.  Teedra takes the listen between love and heartache with great balance and insight. The love and emotion her lyrics and music send out can be felt by women and men alike. Between label problems and album delays Teedra has stayed busy dropping four sultry mixtape projects with great music as well.
Teedra Moses-"Caught Up"
Eric Roberson
This soulful crooner has been doing his thing for the last 10 years dropping seven albums and constantly touring and amazing crowds across the country. He burst on the scene with 2001′s The Esoteric Movement. His live shows are one of the best that may not know about as well. Eric Roberson gift with writing and his voice is able to convey the many emotions a man may go through that he cannot necessarily express himself.
Eric Roberson-"Still"
W. Ellington Felton
W. Ellington felt is a poet/musicians favorite artist because he stays true to himself in the messages he conveys in his music. From talking about love to politics Felton doesn't leave a rock unturned. W. Ellington Felton is an artist who is able to infuse the poetic verse with great instrumentation and laid back vocal range.
W. Ellington Felton-"Funky Feeling"
Lalah Hathaway
The daughter of the incomparable Donny Hathaway gained a lot of her father's musical genes. Lalah's generates some of the melodic harmony of her father with a feminine flair. Lalah provides everything from great ballads to songs that you can get your step on with a partner. Five albums deep in the game she provides a music that hypnotizes not only your heart but your mind as well.
Lalah Hathaway-"Let it Go"
Dwele
First heard on the Slum Village smash hit "Tainted" this artist has been a main stay in the underground soul scene. His music displays the wide range of thoughts of a man without coming off too Keith Sweatish or too lovey dovey. Collaborations with Kanye West ("Flashing Lights" and Power), Common ("The People"), and a host of others keep him one of R&B's best kept known secrets.
Dwele- "What's Not To Love?"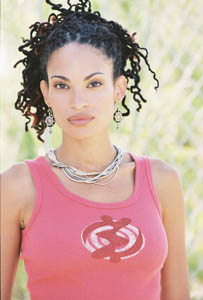 Goapele
This biracial Bay area songstress struck out on the scene in 2002 with the heavy rotated "Closer". Goapele constantly is touring and captivating audiences all over the globe.  Working with everyone from Raphael Saadiq to E-40 she weaves the struggle of a person's mind, the struggle of love, and spirituality to a harmonious center.
Goapele-"Closer Remix" feat. Drake
The Foreign Exchange
This group is one of the creative collaborations in music in the last ten years. Phonte of the successful hip hop group Little Brother and Nicolay a Dutch producer. Phonte and Nicolay met over the internet on the message board Okayplayer.com and traded music back and forth and decided to do an album together. The group coined the group name Foreign Exchange because of the two different countries each artist resided in and the circumstances they came together in. The Foreign Exchange fuses hip hop, jazz, and R&B all together. Phonte is the lead vocalist (YES! Phonte is a nice vocalist as well as a dope MC) while he is accompanied by Darien Brockington, Yazarah, and Mushinah on many tracks. If you want an infusion of hip hop, jazz, and R&B than you need to get up on the Foreign Exchange.
The Foreign Exchange-"Take off The Blues" feat. Darien Brockington
Kem
Kem is one of those artists that is not homogenized by any means and lets his music speak for himself. This maybe because of Kem's humble beginnings of being homeless before he was able to strike out his record deal. If there is a male version of Sade it maybe Kem. His albums are always ones you can put in pour a glass a wine and zone out or light some candles and relax with that special someone.
Kem-"Why Would You Stay"
Marsha  Ambrosius
You may remember her as the one half of the duo Floetry but she has begun an illustrious solo career of her own. You may remember the feeling she gave you on Floetry's two gold albums. She has struck out on her own and has released a lot of great mixtapes and has collaborated with everyone from Jay-Z, Nas, Wale, Jamie Foxx, Earth, Wind and Fire, Mario, Alicia Keys, and Busta Rhymes. Marsha's powerful voice and delivery will make you pay attention to her expressions or love and sadness. Her solo debut Late Nights & Early Mornings is coming this fall.
Marsha Ambrosius-I Hope She Cheats On You"
Donell Jones
The epitome of smooth ghetto love songs is Donell Jones. This Chi-town crooner is able to relate the true essence of urban love. He broke into the scene in 1995 with "In the Hood" and has been the most known but also most slept on vocalists of our time. His album Where I Wanna Be is arguable one of the best male R&B albums(I know ya'll Usher Confessions folks will beg to differ) from top to bottom in the last decade. Donell is something that many men can relate too as well as women being able to understand the message Donell is conveying through his music.
Donell Jones "Love Like This"
Who doesn't get a lot of critic that you are feeling??
Related articles